Proxmox High Availability Support Services
Proxmox VE is a complete open-source platform for enterprise virtualization. We can easily manage VMs and containers, software-defined storage and networking, high-availability clustering with the built-in web interface single solution.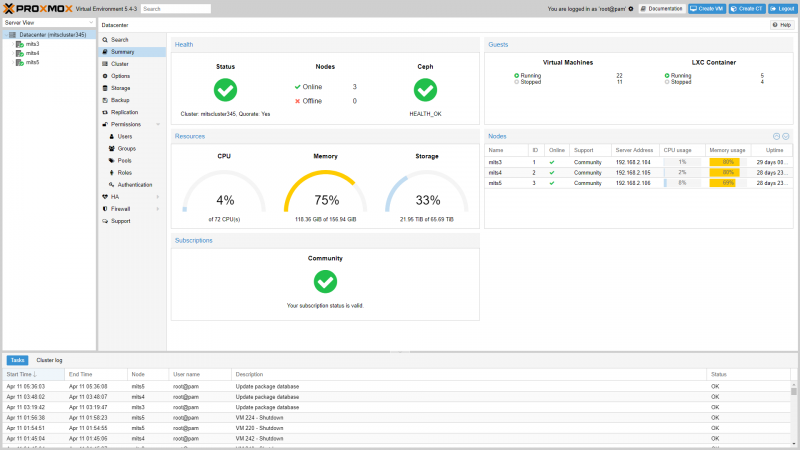 What you get in Proxmox Technical Support from Dhiyam?
Proxmox High Availability Planning and Architecture
Our Proxmox HA Architectural team will analyze your requirement in detail and prepare a complete plan for your proxmox environment. Once the plan is conformed our proxmox HA deployment team will take over for successful deployment.
Proxmox Optimization
Whether you are building a new Proxmox environment or already running an Proxmox service for your business, we expertize in optimize the needs to reduce costs and better performance. Our team will analyze and monitor the OpenStack Configuration regularly with suits your business and suggest the better solution.
Proxmox Migration Service
Dhiyam proxmox migration team is always available to help who need to move their business to proxmox environment . We help customers those who take first step into proxmox with our expertize knowledge in proxmox and our proxmox migration support services without any interruption in migration and deployment process.
Proxmox Monitoring
We help Proxmox customers with complete configuration of monitoring proxmox monitoring systems like ceph, which helps their business without any interruption.
Proxmox Backup and Disaster Recovery
Backup is the most important part even if you are running on cloud. Dhiyam proxmox backup and recovery team will help you build a robust storage & DR strategy to protect the business continuity of your organization.
Proxmox Security
We provides complete proxmox security services for customers with proxmox user access management tools.