Dhiyam take control of your Server Security
Whether you have single Virtual Private Server or a Dedicated Server the first thing you need to consider about security as we are facing lot of security and data leakage issue nowadays which cause to lose customers and trust about organization.
Dhiyam linux security services and windows security services assure that your data will be protected from hackers, malware attacks and spammers. We safe guard your server by applying basic to enterprise level security methodology which helps your server secure and scalable. Our server security team never compromise for anything to prevent exposing your server to attackers.
What we do in Server Hardening Support?
Security Audit Analysis
First we audit the server for any Vulnerability which creates opportunities for spammers, hackers and malware to create bottlenecks for your server. We prepare a detailed audit report about the analysis which helps to take necessary action to protect server.
Remove Unwanted Services
Based on the audit report, we prepare a list of services that is not necessary for the current requirement which help to run the server resource free.
Install Security Updates
Next thing we do is to update the server in order to apply the security updates for any depreciated applications/services which is installed and required for the server. Our server security monitoring team monitors server and applications/services 24/7 and apply the patch when new update is released to keep your server up to date.
System Hardening
There are many security measurements we need to take action on system wide in order to make the server more secure.
Host.conf hardening which prevents IP spoofing and dns poisoning.
Hardening /tmp, /var/tmp, /dev/shm for preventing the execution of malicious scripts and codes.
Symlink Protection to protect server against Symlink race condition Vulnerability.
Kernel hardening to enable additional kernel-level security mechanisms to improve the security of the system.
Crontab Hardening setting up correct permissions for /etc/cron.
Turn off compilers will also prevent shell users from trying to compile any irc related programs.
Installing LSM, RPM and other optional applications.
Service Optimization
We need to optimize and disable the loop holes of the services which are installed on server to get better performance and prevent some injections. Our security experts do the complete optimization of the server to make sure it's well protected.
Mail Server Hardening
One of the most important security measures we need to consider when we are using server to send mail is to prevent our server from spammers. Our email security expert team can do the following actions.
Spoof Prevention
Setting the sender header when the email sender tries to spoof the sender
Adding Mail Headers for PHP
Stopping spoofing from webmail and SMTP authenticated users
Dictionary attack protection
Reject remote mail sent to the server's hostname
Attachments: Filter messages with dangerous attachments
Scan messages for malware from authenticated senders
Scan outgoing messages for malware
Enable SMTP Restrictions
Configure high failure rate protection
Experimental: Rewrite From: header
Configure the max hourly emails settings
Security Implementation
APF/ CSF/ BFD
A policy based iptables firewall system used for the easy configuration of iptables rules.
Spam Blocker
Installing and configuring of Spam Assassin & ClamAV for email and virus scanning.
Mod Evasive
Mod Evasive is an evasive maneuvers module for Apache that provides evasive action in the event of an HTTP DoS attack or brute force attack. It is also designed to be a detection and network management tool and can be easily configured to talk to ipchains, firewalls, routers and more.
Mod Security
ModSecurity is an embeddable web application firewall. It provides protection from a range of attacks against web applications and allows for HTTP traffic monitoring and real-time analysis with no changes to existing infrastructure.
Server Security Monitoring
Dhiyam Server Security and monitoring services offers installing some server security monitoring tools which can audit the server and notify the security status of the server.
CHKRootKit
We install and configure chkrootkit which detects hacker software if any installed on the server and notifies via email.
RootKit Hunter
We install and configure rkhunter which hunts for backdoors and malicious software's present in the server and notifies via email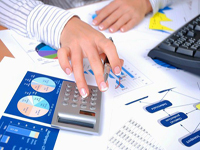 Server Audit Reporting
Once the server hardening completes our expert will send the complete report of the steps we followed and what are the changes made by us in the server, So it will be very easy for customer about our service.